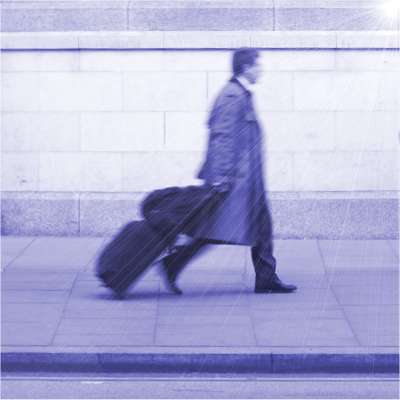 The human body is a fantastically complex, self-sustaining organism that has something like 10 trillion cells and 11 different systems all working together to keep us active, healthy and alive.
Our body is something we take for granted but completely rely on every day for walking, talking, thinking, breathing and many other things. Apart from aches and pains, for much of the time, our body remains outside of our awareness.
For 90% of human history, it would have been normal to see your body as part of nature, no different from the plants and animals that you encountered. This makes sense, as all the cells in our body are built and replenished from food from the earth, which, at one level, makes us no different from all the other living organisms on the planet.
Yet in the modern western world, we've ended up with a distorted and limited relationship with our own bodies. Many adults feel deep down that their body's not good enough; it's too fat; too short, too old or ugly. The way we view our body is strongly influenced by what's promoted as attractive by society and the media. It's unfortunate that what's held up as attractive tends to be extreme, rather than normal. For example, female models tend to be very young, very thin and tall.
These comparative judgements can be very damaging. It's a sad fact that few people feel completely comfortable with their body; we could go through the whole of our life and never feel completely at home in our body. This will remain until we change our relationship with our body, together with the thoughts and feelings we have about it.
Imagine for a moment that your body was your favourite pet or a child, then consider how you relate to it. Is this with kindness, connection, care and compassion? When compared with the bodies of our hunter-gatherer ancestors, sometimes our poor bodies have to endure long periods of stress, are not properly exercised, are over-fed unhealthy food and emotionally neglected – not a way we would be happy treating a dog.
Like heads on sticks, as human beings in the 21st Century, we tend to spend most of our attention lost in thought or pulled into external distractions like smartphone apps, with little awareness of connection with our body. Practising mindfulness is about coming back to the body and senses, which are always in the present moment, even though our attention may be elsewhere. We can assume that our ancient ancestors were much better connected with their bodies, as research on hunter-gathers who exist today shows that they see themselves as very much part of nature. In our "civilised world" we've gone through a long phase of being lost in thought, as we've drifted and abstracted away from our connection with nature. Perhaps the next phase is being consciously aware of both the positive and negative power of thought, but also connecting our body and nature, with that power.
Being in the body is about building a kind, caring and compassionate relationship with your body; feeling grateful for and appreciating the miraculous body you have. Being in the body also means bringing more of your body into awareness, rather than off in thought in your mind. Although thoughts can be very useful, they take us away from the here-and-now of being in the body. Being in the body means that you're more connected and at-one with your experience. So, if you're walking along the street being in your body, you can enjoy the pleasure and delight of your body walking for you, keeping balance and making progress, all without any conscious need to control the movements, which is something most of us take for granted.
One of the best ways to get in touch your body is to open your awareness to your physical sensations. Rather than the normal way we see the body from the outside in, by becoming aware of physical sensations we gain a sense of what the body feels like from the inside out, which is quite a different experience. We tend to normally filter things that happen all the time, but when you tune into physical sensations you're reclaiming your body in that moment, making yourself more vital and alive.
---
Guidance
Find somewhere undisturbed and sit in a comfortable, dignified and upright posture, where you can remain alert and aware.
There are two guided practices for this session. You can close your eyes, or lower your gaze while the meditations play.