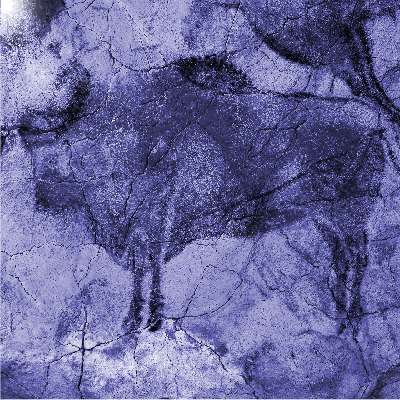 As human beings we experience thoughts, emotions, physical sensations and what we see, hear, smell, touch and taste through our senses. Some experts estimate that we have between 50,000 and 80,000 thoughts a day that begin when we wake and stream throughout our day.  So, it's no wonder that we tend to get caught up in thinking and are dominated by our minds.
It's speculation, as we can never really know, but our ability to think may have evolved out of using symbols in spoken and written language to communicate. For instance, a painting of a bison on a cave wall may have also included a sound that referred to the animal. Over time, thinking became more abstract and conceptual as we developed mathematics, science, and economics, for example.
Scientists from Imperial College London have recently carried out some interesting research on psychoactive drugs to alleviate clinical depression. Volunteers were given a psychoactive substance that makes them experience a euphoric sense of openness and freedom while being monitored in a brain scanner.
What surprised the researchers was that, rather than particular areas of the brain becoming more active, parts were de-activated. So, the areas that normally control what we think about ourselves and our situation are released, which allows a more open and expanded viewpoint to emerge. Negative and limiting thoughts can inhibit areas the brain, which disconnects us from a broader and more open experience. This research has interesting parallels in the development of mindfulness, where we practise letting go of thoughts by bringing our attention to the body and senses.
Thoughts are powerful tools for making sense of the world, whether we're problem-solving, remembering the past, exploring new ideas or rehearsing future possibilities. Although thoughts represent, explain and predict the world around us, they're different from the actual direct experience of reality. In addition, thoughts come and go, so they're not who we are. Both of these distinctions are often overlooked. We sometimes confuse our thoughts with reality and also take them too personally by strongly identifying with them, which then amplifies any stress, anxiety or low mood we may be experiencing.
So how can we avoid the trap of getting too caught up in our thoughts? Given that our minds typically wander around half of our waking lives, bringing ourselves into the present moment to notice the thoughts we're entertaining is a good start.  We can then shift our focus and attention and awareness away from our thoughts into a different mode of experience, by coming into being.  This mode takes us into the same, or similar, mode of experience as many other mammals like horses or dogs, who live in the present moment connected with their instincts, feelings, body, and senses.
---
Share on
Follow on