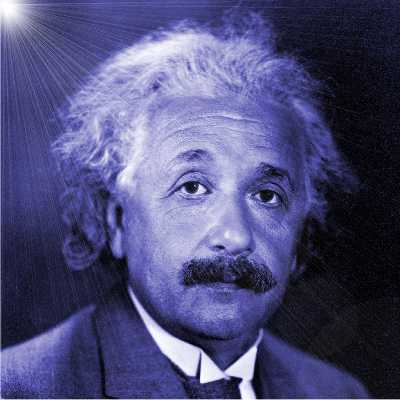 Keeping in touch with friends and those we love is an important part of life, whether this is through meeting up, phone calls, or social media. We connect at some level with everyone we interact with, whether this is a friend, a work colleague, or a complete stranger. As human beings, we've evolved as social animals and have a deep need to feel connected and in touch with others. It's interesting that connection is said to be the opposite of addiction, as research shows that people who reduce their addiction to drugs or alcohol by improving their social connections are less likely to relapse.
More fundamentally, we need to feel connected with the rich experience that life offers. This is why putting a prisoner in an isolation cell is such an extreme punishment. Even in our daily lives, when we lose connection, we can experience feeling a bit isolated, separate, limited or alone.   
So why is it that we sometimes lose connection with other people and also with our experience?
Albert Einstein answers this very eloquently: "A human being is a part of the whole called by us "Universe", a part limited in time and space. He experiences himself, his thoughts and feelings as something separated from the rest, a kind of optical delusion of his consciousness. This delusion is a kind of prison for us, restricting us to our personal desires and to affection for a few persons nearest to us. Our task must be to free ourselves from this prison by widening our circle of compassion to embrace all living creatures and the whole of nature in its beauty."
You need to be logged in to access the full content on this page, including the guided practice audios.
---
Share on