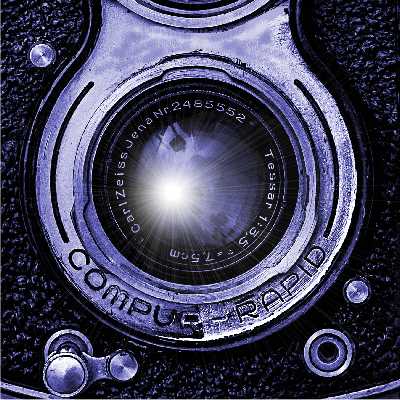 We all know that attention is a limited resource and that we seem to be surrounded by things to distract us. In fact, there are a growing number of industries, like Social Media and smartphone apps, TV and film and advertising, which are in the business of competing for our attention.
Our attention can be focused and concentrated, as well as wide and open. There's also a continuum of attention, which, at one end, can be tightly focused but limited and fragmented and scattered at the other. As well as the obvious external interruptions, our ability to focus is affected by internal challenges. Our attention can easily drift off into thoughts away from the task at hand, while stress, anxiety and low mood also inhibit our ability to concentrate.
Attention is like a torch, where the intensity of light is the energy and where it points is the focus. Within the brain, there are also different ways that our attention is redirected. This can be bottom-up from the brain-stem and mid-brain that support basic life functions like heartbeat, senses, sensations and primary emotions and top-down from the neocortex and working memory that supports thinking. The bottom-up processes are more unconscious and automated, while the top-down are more conscious and intentional. So, we could be in a meeting and feel frustration that comes from the bottom-up, which distracts our focus as we have the top-down thought, "Why are these meetings so frustrating?"
It's no surprise that there's a clear link between focus and performance. It's interesting and not so obvious that in organisations, a big part of the role of leadership is to direct where people focus their attention. Focus is critical to getting things done, meetings and relationships, analysis and decision-making and writing and communication.
Distractions are a big challenge in the workplace. Research found that office workers are disturbed over 50% of the time and take over 15 minutes to recover focus. Also, interruptions can contribute to overall stress and anxiety. And don't think being a skilled multitasker is the solution, as really there's no such thing and spreading your attention thinly across different activities can easily be counterproductive.
The ability to maintain focus is like a mental muscle, like going to the gym. As well as building our attention skills we can also set the right conditions for maintaining focus.
Some practical ways to help improve focus include:
Energy
Get a proper night's sleep
Take regular exercise
Eat healthily
Remember to breathe fully and naturally
Work environment
Find a quiet place where you will not be disturbed
Set-aside specific times for responding to interruptions like email and voicemail, maybe at the beginning and end of the day
State of mind
Take regular breaks to re-energise by practising an intentional pause
Aspire to be calm and alert by using mindfulness techniques to settle agitation and noise
Notice, acknowledge and work with bottom-up content like emotions as they arise
Very few people would claim to be the master of their own attention. We only need to try focusing our attention on our breath for a few minutes to gain an insight on how easily our attention is distracted. Mindfulness is about working skilfully with present-moment experience, so knowing "Where my attention is now" is a fundamental skill. Improving your focus can make a difference in your performance and success at work, as well as in your home life. This starts with noticing where your attention is and embedding attention skills in your daily life.
---
Guidance
Find somewhere undisturbed and sit in a comfortable, dignified and upright posture, where you can remain alert and aware.
There are two guided practices for this session. You can close your eyes, or lower your gaze while the meditations play.