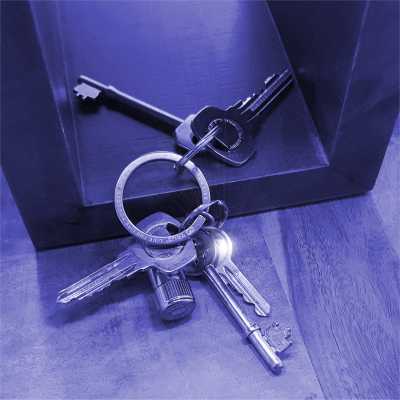 In the 2019 dystopian film Vivarium, a young couple find themselves trapped in what appears to be a perfect housing estate in a strange world devoid of nature. At one point they yearn to see proper clouds passing across the sky and to feel the wind on their faces.  For much of our lives, it's very easy to take the world around us for granted. We get caught up in activity, including our thoughts, and often fail to notice and appreciate how rich and wonderful the world around us really is.   
Have you ever lost your keys in the house? You know you used them to open the front door; your phone was ringing, and you remember sitting down and having a conversation. But now you need to go out again and the keys have disappeared. You must have put them down somewhere… The chances are that you've done something like this or know someone who does. When an important object like a set of keys, phone, or purse mysteriously vanishes, it was generally placed somewhere by someone who failed to notice what they were doing in the moment. We'd like to think that we're perceptive individuals and notice most things. The truth is that there are many subtle barriers to really noticing in the moment.
Noticing means observing, taking note of, perceiving. Noticing is where we choose to place our attention and connects our attention to our awareness. Noticing connects us with reality, which can lead to insights and understanding. When we really notice we become the active, rather than passive, witness of our experience.
You need to be logged in to access the full content on this page, including the guided practice audios.
---
Follow on
Share on