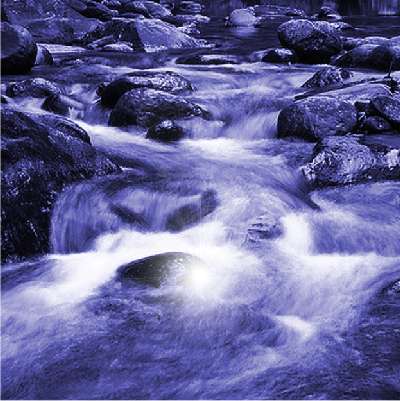 Imagine for a moment that you're standing in a stream with a busy flow of water rushing past your legs. Then imagine that it's not water that's flowing but thoughts, feelings, images, sounds, physical sensations, impulses, and behaviours. This is your stream of experience, a dynamic flow coming at you in many different modes, from outside as well as inside, in each flowing moment.
Consider how much stuff comes your way during a typical workday. If you work in an office environment there are typically 50 to 100 emails and other messages, conversations with around 15 people and 30 separate tasks and activities to progress. You experience changing situations, from travelling, meeting customers and colleagues, listening, talking, problem-solving, planning and deciding. On this scale, there must be boundless billions of things entering your experience over a lifetime.
Everything that comes into our experience goes through the same cycle of arising, playing out and then dissolving back to where it came from. It's quiet; we hear the sound of an aircraft approaching; flying overhead, then the sky returns to silence. A thought "remember to buy tickets" arises when we see a concert poster and then passes away. Left to their own devices, thoughts and feelings come and go; it's only when we form strong attachments to them that they last longer than necessary.
Mindfulness can be defined as working skilfully with present-moment experience. Adapting a quote from Aldous Huxley, "Experience is not what happens to you; it's how skilfully you work with what happens to you." How we work with our experience also depends on how tired we are and our background level of mental agitation, stress, anxiety, or low mood.
---
Share on
Follow on