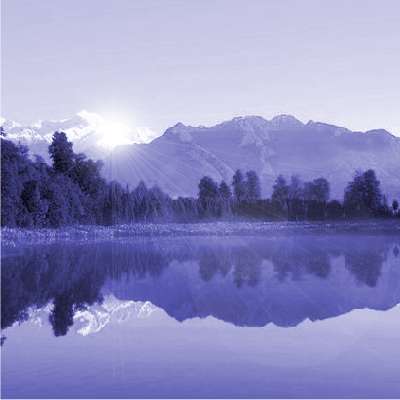 When you're in a train looking at a parallel train on the opposite track and yours pulls out, you can sometimes experience the illusion that the other train has started to move, when it's actually the one you're on.  We experience a similar illusion every day, as the sun moves across the sky; but it's actually the Earth that's rotating on its axis every day at nearly one thousand miles an hour.
Although the Earth is spinning at the same rate, our busy world seems to have accelerated in momentum. Not only are there more things to do in our day, but time also seems to go faster than ever.  With access to more information than at any other time before in human history, we live in an always-on world. We have increased workloads as organisations do more with fewer people; while the global world of politics, economics and the environment seems to become more chaotic and unstable by the day.  No wonder we sometimes feel stressed, agitated and anxious. We all experience stress in our lives and in fact, like an athlete, moderate and short-lived stress can help us achieve peak performance. It's the prolonged levels of stress that damage our physical health and mental and emotional wellbeing. Unlike other animals that experience intermittent stress but then return to relative calm, as humans we can keep the levels of stress going with anxious and stress-inducing thoughts.
The level of busyness we have to manage today sometimes seems as if we're swimming in a storm, tossed around by the wind and waves. Interestingly, within storms like hurricanes, there's a place in the centre that remains calm. This is because the force of the strong winds deflects them away from the centre, so they never actually reach it. This is similar to the storms we experience in our own lives. We can get caught up in all the movement as our attention and sense of who we are gets pulled by the momentum of events and activities.
---
Share on
Follow on