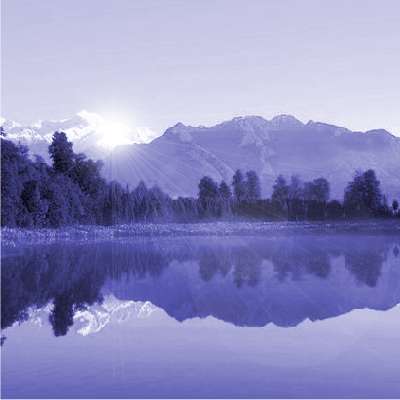 When you're in a train looking at a parallel train on the opposite track and yours pulls out, you can sometimes experience the illusion that the other train has started to move, when it's actually the one that you're on.  We experience a similar illusion every day, as the sun moves across the sky; but it's the earth that's rotating on its axis every day at nearly one thousand miles an hour. So as humans we sometimes misperceive what's going on in our environment.
Our busy world has increased momentum. Not only are there more things to do in our day, but time also seems to go faster than ever.  Never before in human history have we had so much access to new and changing information from hundreds of channels across multiple devices. We have increased workloads and lowered job security, as organisations do more with fewer people; while the global world of politics, economics and the environment seems to become more chaotic and unstable by the day.  No wonder we sometimes feel agitated, irritable and anxious.
For the sixty thousand years that we lived as foraging hunter-gatherers, there would have been occasional times of danger and worry, but nothing approaching what we experience today. Like the hunter-gatherer tribes that still exist today, our ancestors led simpler, uncomplicated lives, which were in many ways much richer, more satisfying and healthier than the way we live in modern, Western societies. They typically spent one to two days gathering food and the rest of the time relaxing, socialising, eating, drinking and entertaining themselves. Although we can now gather our food much more quickly with a visit to the supermarket, it's almost the reverse, as we spend most of our week working, with a couple of days for leisure if we're lucky. Hunter-gatherers are more aerobically fit and tend not to experience hypertension, obesity or diabetes and have much lower levels of cholesterol.
You need to be logged in to access the full content on this page, including the guided practice audios.
---
Follow on
Share on