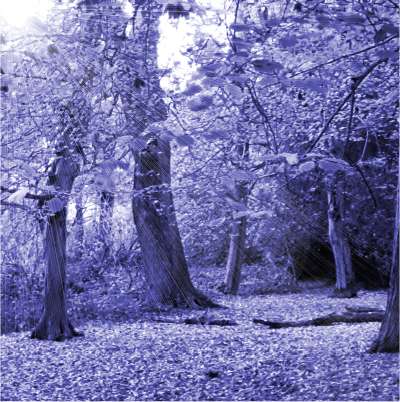 The 2015 Pixar film "Inside Out", is about the life of a young girl called Riley, together with five of her personified emotions of joy, sadness, anger, fear, and disgust, who try their best to help her navigate through the challenges of her young life. Joy is the first emotion to appear after Riley is born and remains a dominant emotion who creates powerful and happy memories. As Riley develops, Joy is followed by Sadness, Fear, Anger and eventually Disgust. At one point in the film, Joy is sent to long-term memory, away from, and lost to conscious awareness.
In our busy, hectic lives we can become so caught up in activity and stress that, similar to Riley, we sometimes lose the sense of joy. Joy and happiness are often used to refer to the same type of experience but are subtly different. Happiness tends to be triggered from the outside by people, things and events, whereas joy is something we cultivate internally that resonates with the profound feeling of energy and aliveness that's our natural state of being; underneath all the pressures, emotional burdens and limiting beliefs. Examples of when it's easier to experience joy include: walking in nature, looking at a sunset over the ocean and during a music concert. It's interesting that Joy is the first emotion to appear when Riley is a baby, as it's easy to experience a sense of joy at seeing a new-born child.
We may have been born with joy, but it's something many of us lose touch with as we get older and no longer know how to access; this is one reason why some people look for a quick fix in alcohol and drug addiction; attempting to connect with this lost emotion but looking in the wrong places. Negative and restless moods and emotions can easily limit our capacity to experience joy. If we're feeling angry, low, worried or anxious there's no space and freedom for joy to emerge.
Although our tendency to get caught up in the drama of our own lives, as well as the uncertainty and disaster in the news, is understandable, there's always a bigger picture and different perspective, For example, contemplating just how amazing it is to be alive on a planet that happens to be in, what cosmologists call, the "Goldilocks Zone"; unlike hundreds of billions of other planets in the observable universe, the one we happen to be part of is just the right distance away from the local star we call the Sun, to support life.
Some of the ways you can intentionally cultivate, or discover, joy include:
Appreciating, embracing and being present to joy when it appears in our lives
Improving how we regulate our emotions and moods, including being more aware of them as they arise, and learning how to work with them more skilfully
Calming our minds and emotions to create the conditions for joy to naturally arise
Bringing greater appreciation and gratitude into our lives by maybe beginning and ending the day by considering what we can be grateful for and appreciating the people and world around us
Practising generosity, kindness and seeing the good in other people
Making sure you have fun and bring lightness and laughter into your day
Joy is the oxygen that allows us to flourish and engage more meaningfully with our experience. It's the emotion that we were born with that's become covered over as we've done our best to cope with the challenges and trauma of life. As in the film "Inside Out", joy does not need to be a distant memory. By creating the right conditions, we can allow joy to emerge as a vital, life-affirming emotion in our lives.
---
Guidance
Find somewhere undisturbed and sit in a comfortable, dignified and upright posture, where you can remain alert and aware.
There are two guided practices for this session. You can close your eyes, or lower your gaze while the meditations play.
Play the first settling practice, then read through the session content, which you can print off if that helps.
Then play the second practice to explore and experience the joy that lies deep within us.
Suggested weekly practice
Creating the conditions where we are more likely to experience joy, settling the mind, calming emotions, relaxing tension in the body and connecting with the present moment.
Planning events were we may feel joy, for instance, attending a life-affirming concert with a friend, walking in the woods, or looking at a beautiful sunset.
Tuning into the felt-sense of energy and aliveness in the body that resonates with joy.
---
Share on
Follow on