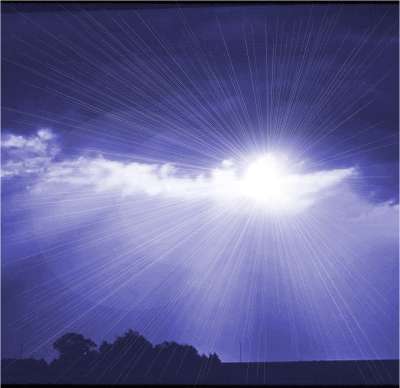 Sometimes it rains all day and heavy clouds block out the sun. On other days there's a clear blue sky and we enjoy the sun's warmth. Most of us are influenced by the weather, which can affect our mood on the day.  During the autumn and winter, our mood can be affected by the lower levels of sunlight. With less light, the body produces more melatonin, the hormone that helps us sleep, and lower levels of the neurotransmitter serotonin, which affects mood.  When the sun shines, people seem noticeably happier and friendlier. This is backed up by psychological research, which shows a strong link between mood and weather.
The moods we experience are like the weather. They can sometimes hang around for days, and at other times change quickly. Moods last longer than emotions, which are specific and relatively short-lived. Moods can be seen as part of the general background, often unconscious, feeling tone of experience.  Moods can be positive or negative and we speak of being in a good or bad mood. Moods include feelings, physical sensations, posture, facial expressions, and associated thoughts. They're also the basis for how we react to whatever arises in our experience. When we're in a positive mood we're more likely to respond optimistically to a setback, than if our mood is low.  Moods are also general habit patterns that we've carried around with us for many years, which can set the background of how we feel and react to the world around us.
You need to be logged in to access the full content on this page, including the guided practice audios.
---
Share on