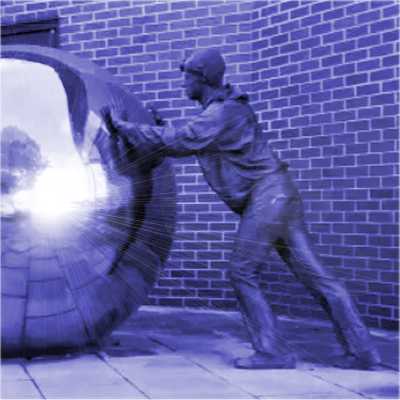 Resistance occurs in an electric circuit when the flow of energy is opposed and limited. With physical objects, resistance comes in the form of friction, like the brakes on a car.  We experience resistance when we push back on something we do not like; for instance, a friend spontaneously invites us to an event at short notice when we already planned to have a quiet and relaxing evening at home.  There are the raw events of experience and then what we bring to them; how we react internally as we engage with the world. And like in an electric circuit and a brake on a car, when we resist, we oppose the flow of energy and bring friction into our experience. Resistance is the opposite of open acceptance; "going with the flow", working with ease with whatever arises. It's not that we have to agree to everything; for instance, changing our plans at late notice may not be convenient. But it's one thing to take a conscious and considered view and another to automatically react defensively with resistance.  
Even though we're easily able to justify our reasons for resisting in what we say and think, almost all our impulses to resist start from the bottom-up, within our body and outside of conscious awareness. For millions of years of evolution, organisms developed the capacity to move towards the pleasant and avoid the unpleasant.  These basic instincts, developed over millennia through natural selection, drive primary feelings like fear, which operates in an evolutionarily older part of the brain. This is what psychologists call the 'negativity bias', where the brain reacts quickly to anything that appears remotely threatening, negative or unpleasant. If we're walking in the woods and see a long thin shape on the path, our brain stem may trigger a fear alert that it's a snake, way before our visual system properly identifies it as a wooden stick.
You need to be logged in to access the full content on this page, including the guided practice audios.
---
Share on