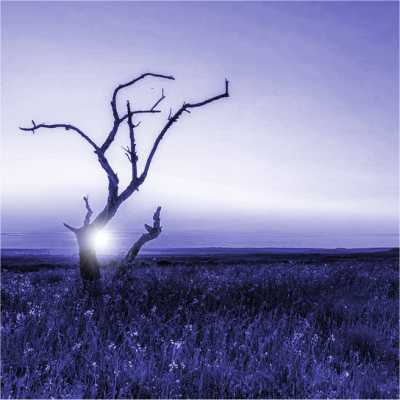 A newborn baby starts to focus on objects between 8-12 inches away in the second week of life. We've all been there; before we knew sounds were language, before thought, when our awareness was completely with our body, feelings, and senses. Once we acquired language, we also developed the capacity to think, and from that point on, our minds became the magnet for our attention. 
On a typical workday, we like to think that we spend most of the day planning, problem-solving, working and communicating with others, and getting things done. The real story is that for about half of our day, we're also unintentionally imagining, commenting, judging, and drifting, as our minds wander. Of course, some of the wandering thoughts may be useful. For instance, you may have a useful insight rehearsing a future conversation when you take a shower. Unfortunately, the research shows that automatic thinking tends to run downhill in inner negativity, self-judgement, and criticism, making us less happy when our minds wander.
From a practical mindfulness perspective, being refers to the mode of experience of the body and senses, as opposed to thinking, which is often disconnected from present-moment reality. When we go off in thought, we lift from grounded reality into an abstract and conceptual realm, almost defying gravity in that moment. Dropping into being is about returning to the body and senses, in all its rich complexity, beauty, and wonder.
Although there are some differences, ancient cultures all viewed the material world using the four elements of air, earth, fire, and water. These are useful symbols to work with metaphorically, as air represents the mind and earth the body. Imagine a horizontal line that separates the two modes of experience. Air is above the line where everything is non-physical, abstract, and conceptual, and earth is below the line where everything is physical, biological, and sensual. So, we can ask ourselves, are we spending our time in air or earth, lost in thought or grounded and connected in being?
You need to be logged in to access the full content on this page, including the guided practice audios.
---
Share on