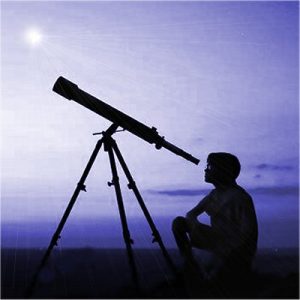 Who could have imagined this time last year that the whole world would be in the middle of a viral pandemic that's having such a massive impact on our lives?  One of the positive outcomes of the lockdown is that we've been given a break from the relentless economic striving and consumerism, to thoughtfully reflect on what's valuable and important for us as individuals, as communities, and wider society. As we're all in this together, it's now more obvious that we can make changes in society when we need to, whether this is responding to racial inequality or the climate crisis. Although we've learned a lot about how to respond to another pandemic, even the most advanced science has not been able to provide certainty on what happens next. It's almost as if the future is not as certain as it once seemed.
Every day we wake up and proceed into the day from moment to moment; washing, eating, working, relaxing and socialising. Although our bodies are only ever in the present, we have the ability to time-travel in our minds with thoughts about the past and future. This ability to imagine, plan and anticipate future events is one of the defining characteristics and evolutionary advantages of being human. For instance, our ancient ancestors may have planned a hunt around an annual animal migration and communicated with each other about when, and where to go, and how they would work together.
It's relatively easy to know about our past; it's what we did yesterday, last week, or last year. We can bring up last week's diary, show the photos we took, read sent messages and so on. The future's much more difficult; some things are predictable, but many are uncertain.  This may be one of the reasons why recent research found that we spend three times more time thinking about the future, than the past. Given that we drift off in unintentional mind-wandering around half our waking day, some of the rest of the time we may be intentionally planning and exploring likely future outcomes, which helps us anticipate and prepare for whatever the future holds.
Psychologists call the human ability to consider and evaluate what may happen in the future, Prospection, which has become a growth area of research. It's commonly thought that the main focus of psychotherapy is about exploring an individual's past. Yet leading psychologists have proposed a different view. For instance, Carl Jung said, "I am not what happened to me, I am what I choose to become." The emerging new discipline of Prospective psychology takes a similar view: that when we experience low-mood or anxiety we're actually less influenced by past memories than the limiting and negative thoughts and feelings that anticipate future events. Once past and future thoughts are untangled, it's easier to see that it's actually the thoughts we're entertaining about a future event going wrong or not working out that causes us difficulties. By being more aware of our thoughts about the future, we're better able to notice negative, depleting and limiting thoughts and replace them with ones that are more positive, nurturing, and open to possibilities.
The fast-paced, uncertain, globalised world of today tends to make us even more future-oriented than our recent ancestors. There's certainly more impatience around, for instance, in traffic jams, or queues at the checkout. This impatience is a bit like a neurosis, where we're frantically wanting to get to the next moment – as if that is so much better and more important than the present one, we're experiencing. This endemic lack of patience causes people to be irritable, frustrated and unkind as if other people have no right to get in their way. It also brings greater unease, stress and anxiety, which are rarely grounded in the present.
So how can practising mindfulness make a difference?
When you observe your mind wandering, see if the thoughts are about the past, present or future.
Notice whether the thoughts are negative, depleting and limiting or positive, nurturing and expansive.
Recognise that you are not your thoughts – they are just mental content and events passing through your mind.
Acknowledge feelings of anxiety or low-mood and explore how these may have been triggered by negative or worrying thoughts about the future.
We live in the flowing moment of experience but think a lot about the future. And in the turbulent world we live in, there seems to be much to think about. Becoming more aware of and noticing the thoughts we have about the future determines our relationship with it, which directly impacts on our health, happiness, and wellbeing.
---
Guidance
Find somewhere undisturbed and sit in a comfortable, dignified and upright posture, where you can remain alert and aware.
There are two guided practices for this session. You can close your eyes, or lower your gaze while the meditations play.
Play the settling practice, then read through the session content, which you can print off if that helps.
Then play the second practice to explore your thinking about the future with openness awareness and kindness, noticing and gaining insight on any limiting patterns that are no longer useful.
Suggested weekly practice
Notice when thoughts about the future are useful, maybe anticipating and exploring possibilities as well as getting some sense of how you may feel emotionally in these imagined future scenarios.
If you notice that you are feeling anxious, see if any thoughts about the future are amplifying the anxiety.
Being kind and caring by making life easier for your future self. For instance, getting your clothes ready for the morning or tidying your desk at the end of the day.
---
Share on
Follow on