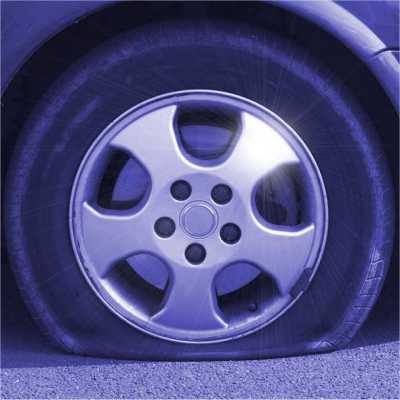 Imagine that you're driving and come across a car in front crawling along and moving erratically. You immediately start making judgements about the driver's ability and begin to feel annoyed that they're in your way and holding you up when they shouldn't be on the road. You hoot loudly with annoyance and drive past, turning to frown at the driver as you pass. It's then you notice that the driver is an elderly woman, and the car has a flat tyre.   
When people get behind the wheel of a car, they become even more judgemental than when they're walking. Research in the psychology of driving found that drivers dehumanize other drivers in ways they would never do when interacting with someone face-to-face. Similar behaviour also occurs online in social media.
We make judgements all the time, although there's a big difference between carefully considered, intentional judgment, like evaluating a business case, and the habitual and less intentional judgements that we make. This includes all of the things we like or don't like, label as good or bad, or judge as pleasant or unpleasant.
We can be judgemental of others, ourselves, and things in the world, like a film, or type of food. When judgement is turned inward, we're on the receiving end of our inner critic. One way of exploring this is to imagine a smart speaker assistant, like Alexa, Siri, or Google talking back to you with a critical running commentary, "Why are you so useless? You're always late. No wonder people don't value what you say, you're unworthy and not likeable enough…" Although this may sound spooky or laughable from a smart speaker, we sometimes entertain and habitually identify with a similar harsh and self-judging dialogue inside our heads.
Thoughts are concepts, labels, and ideas that represent things in the world; they are not the actual reality, which is always much more complex than we think it is.  This includes other people and ourselves. When we judge other people, we separate ourselves from and project limitations onto the other person, so they become little more than the judgement in our minds. The result is that automatic judgemental thoughts rarely serve us, or other people, well.
Evolutionary psychologists suggest that judgement was important for early humans, as they needed to know who they could trust, as well as understand their relative status within the group. Social comparison theory says that we constantly evaluate ourselves in relation to others, often in terms of attractiveness, wealth, intelligence, and success. Social comparison plays a powerful role in influencing our opinions, beliefs, and self-worth and is used very successfully in advertising, politics, and the media. Many opinions, beliefs, and prejudices originate from these areas and become unconsciously embedded in how we evaluate the world. Surrounded by these influences, it's no wonder that we unconsciously judge other people and ourselves. 
So how can we break the habits of our judging mind?
Firstly, we can be more aware of judgemental thoughts as they arise. We can acknowledge the thoughts and then recognize the difference between thoughts and reality. If the judgemental thought is about someone, instead of entertaining it, we can try bringing a sense of connection, kindness, and compassion and notice how this changes our relationship with them. And by the way, it's also important not to judge ourselves for having judgemental thoughts.
Our judging mind is deeply ingrained. We're social animals so it's no surprise that we evaluate and compare ourselves with others. When judgemental thoughts emerge automatically, they're powerful because they're operating under the radar of our awareness, which is when the inner critic can do the most damage. To break these habits and attachments, all we need to do is clearly observe the judging thoughts as they arise and cultivate an attitude of gentle non-judging. Over time this will bring insight, wisdom, connection, and compassion to our relationship with ourselves, as well as others.   
Suggested weekly practice
Notice when you have judgemental thoughts and use curiosity to see where they come from. Did you create them or have you picked them up from the world around you?
If you notice yourself judging someone, use this as a prompt to  bring openness, trust, and kindness
Watch out for self-judging thoughts that limit who you are, especially if these are about comparing yourself with others. All you need to do is clearly observe them in open awareness, which shines a light on these old habits and significantly reduces their power.
---
Guidance
Find somewhere undisturbed and sit in a comfortable, dignified, and upright posture, where you can remain alert and aware.
There are two guided practices for this session. You can close your eyes, or lower your gaze while the meditations play.
Play the first settling practice, then read through the session content, which you can print off if that helps.
Then play the second practice to explore your judging mind.
---
Share on