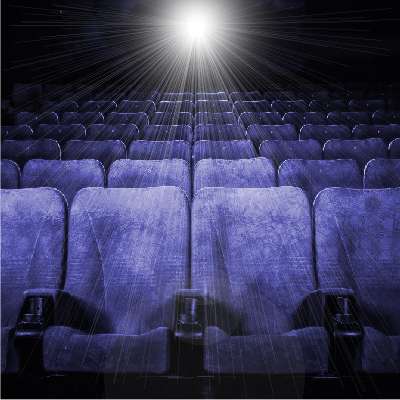 When we see an engaging film at the cinema, we are taken for an experiential ride from beginning to end. If all the elements are brought together in the right way, we suspend disbelief; Spiderman's real and there's a tiger with the boy in the lifeboat. We let go of the fact that we're sitting in a dark cinema, as we're moved by the story and emotional dynamics of the characters. In our heads, it's as if we are a privileged observer in the actual scene. For that moment, however unrealistic, the action on the screen provides a novel, compelling and exciting substitute for our day-to-day experience.
Watching a film is a useful analogy for what happens when our mind wanders. We can be walking along, fully aware of our environment, when all of a sudden, a thought pops up and dominates our attention. Lost in thought, we momentarily disconnect with the richer world around us. In that moment all there is, is the thought and any emotions that it triggers. After a while, we may notice that our mind has wandered and bring ourselves back to being aware of walking, the movement of our body, sounds of traffic and birdsong, and the cool air on our face.
Our minds also operate a bit like a radio station that's always on in the background. The chatter is sometimes engaging and draws us in, and at other times we hardly notice that it's still talking away. In a mindless state, we're not aware that there's the option to turn down the volume, or change channels to focus on the here and now of simply being in this moment.
---
Share on
Follow on