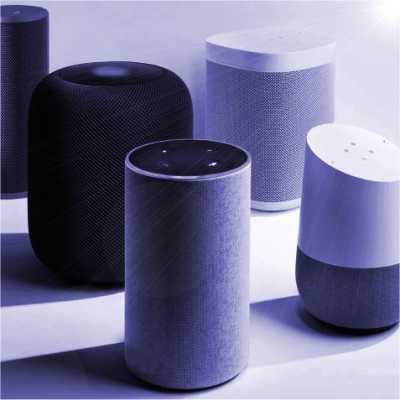 Julie felt proud of herself; the important and potentially difficult meeting she led had gone really well and everyone was happy with the outcome. Later that day, she replied to an innocuous email that happened to have a large distribution list and noticed to her horror when she looked again that there was a typo in her reply. All of the previous success of the day suddenly fell away. "I'm so stupid, how could I not have noticed that typo? People will think I'm an idiot…" This little detail changed her otherwise positive mood as the mistake preyed on her mind. We've probably all sent an email with a typo at some point in our lives. In Julie's case, the effect of this relatively insignificant human error was made worse by her critical thoughts that amplified and distorted the negative impact of the event.
Self-talk is a term used to describe the inner monologue and mental chatter that goes on inside our heads.  Like your own personal radio station or smart speaker that's always on in the background, providing a running commentary on your life. Self-talk has been there as far back as we can remember from childhood – so it's no surprise that we tend to believe and identify with what it says.  As it's something we have grown up with, self-talk is often outside of conscious awareness, which, combined with how we identify with it, makes it powerful enough to shape our lives.
Self-talk can be positive, negative or neutral. Negative self-talk can be judgemental, make comparisons and be our worst inner critic. Studies reveal that people prone to depression tend to have dominantly negative self-talk. Conversely, people with more positive self-talk tend to be happier and more successful, which is not a surprise.  The actual surprise is how generally unaware we are of our own self-talk.
Like feelings, self-talk is not a particularly reliable guide to what's going on in our experience.  Thoughts are not facts and do not have to be believed.  As well as inner dialogue, self-talk can also include what we speak, for instance, muttering "I'm so useless" under our breath.  Thoughts have no power themselves; it's when we give them attention and identify with them that their energy becomes amplified. Speaking negative thought out loud gives them even more power.  You may have come across the following relevant expression: 'Watch your thoughts, they become words; watch your words, they become actions; watch your actions, they become habits; watch your habits, they become character; watch your character, for it becomes your destiny. '
Neuroscience confirms that neural pathways in the brain match how we interpret the world around us, including the thoughts we entertain. Similar to 'you are what you eat', the well-trodden pathways of the brain form around what and how you feed it.
Being mindful of self-talk does not mean we block or suppress our internal dialogue. It's about becoming more aware of our inner chatter. Noting the difference between thoughts that are negative, limiting or depleting, or positive, expansive and nurturing is a useful skill.  Simply observing the thought just as it is, is enough to provide the insight to change our negative self-talk habits. Maybe labelling what we notice as, "Oh, there's some negative self-talk from that inner critic. It's just one way of looking at the situation and it's not a fact."
Ultimately, by being mindful of our self-talk, we can break free from negative habits that no longer serve us and improve our overall happiness, wellbeing, and effectiveness in the world.
---
Guidance
Find somewhere undisturbed and sit in a comfortable, dignified and upright posture, where you can remain alert and aware.
There are two guided practices for this session. You can close your eyes, or lower your gaze while the meditations play.
Play the first settling practice, then read through the session content, which you can print off if that helps.
Then play the second practice to explore self-talk with curiosity, openness, patience, kindness and beginner's mind.
Suggested weekly practice
Use curiosity to become aware of your self-talk and notice whether it serves you or not.
Note the difference between thoughts that are negative, limiting or depleting, or positive, expansive and nurturing.
If you experience negative self-talk, see if the thoughts are opinion, or based on actual fact.
---
Share on
Follow on