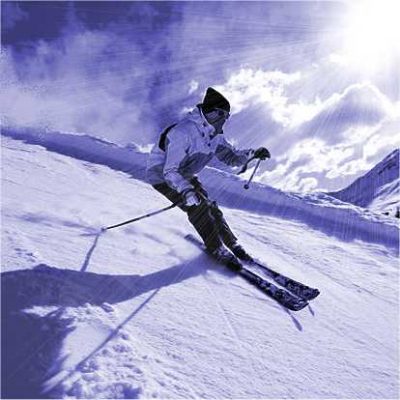 At some point in our lives, we've all experienced being completely absorbed in an enjoyable activity. This could be watching a sunrise, cooking a meal, skiing down a mountain, playing music, or tennis.  During these moments, when our attention is completely focused on what we're doing, there's often a sense of ease, as if in that moment everything is coming into place.
When the Hungarian psychologist, Mihaly Csikszentmihalyi, explored what makes people happy, he found that people are happiest when they're in a state of flow.  He describes flow as, "Being completely involved in an activity for its own sake. The ego falls away. Time flies. Every action, movement, and thought follows inevitably from the previous one, like playing jazz. Your whole being is involved, and you're using your skills to the utmost."  Flow states work well with tasks that have a few simple rules, clear goals, immediate feedback, and a degree of challenge that's balanced by individual skill as well as concentration and focus. Many artists, musicians, and sports professionals develop their use of flow to reach peak performance.
You need to be logged in to access the full content on this page, including the guided practice audios.
---
Follow on
Share on