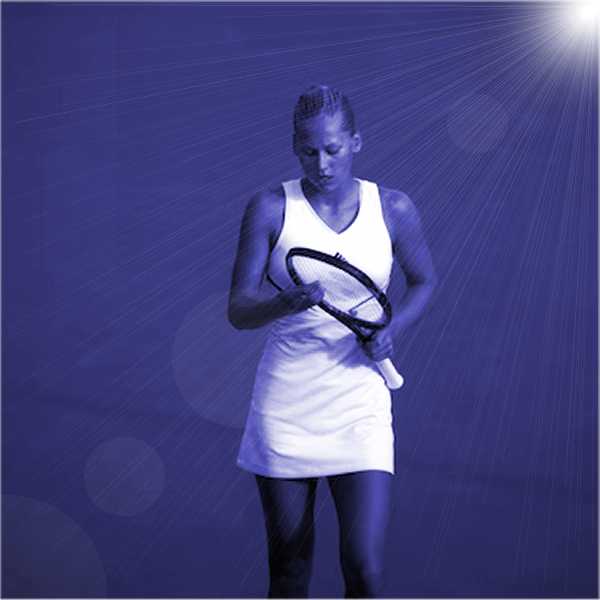 Although many of the benefits of mindfulness are about improving health and well-being, the practice can also have a positive impact on our performance, both professionally and in our personal lives. Mindfulness is used to improve performance in education, the workplace, the military, the arts, and professional sports, which is a great example to explore. Sports psychologists and coaches have come to really value the benefits of mindfulness to improve performance in professional sports like tennis and athletics.
Forms of mindfulness have been around for some time in professional sport. Back in 1974, Tim Gallwey's best-selling book The Inner Game of Tennis outlined a set of techniques that sports professionals use today. One idea in the book is that we have a self-one and a self-two. The first self is the inner commentary that criticises a faulty shot or poor performance. The second self, referred to as the subconscious mind in the book, is the body that's hitting the ball. One principle of the Inner Game is to allow the body to get on with the job, free from the nagging remarks of the mind. Gallwey's formula is that performance equals potential minus interference, where interference is the negative and depleting thoughts and emotions. This is like the distinction between the foreground content of consciousness, for instance, thoughts and emotions, and background conscious awareness, the open and aware space that thoughts and emotions flow through.  The Inner Game is about practising focused awareness in a state of relaxed concentration, without judgement or self-criticism. Interestingly, Tim Gallwey went on to publish many other books around the same theme, as well as successfully coaching organisations like AT&T, Apple, and IBM in using the techniques and he is still active today.
You need to be logged in to access the full content on this page, including the guided practice audios.
---
Share on