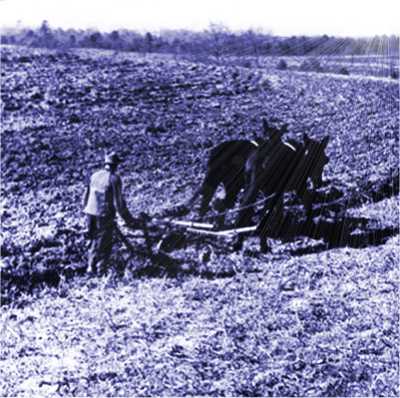 Our early ancestors led relatively simple lives that revolved around hunting and gathering food, together with eating, relaxing and socialising. With easy access to a wide variety of food, a group of hunter-gatherers could easily meet the basic needs of its members. So much so, that anthropologists have called the early hunter-gatherers the first affluent society. Ironically, it was only in the last ten thousand years, when people began cultivating crops and farming animals that life became really hard work. In the last three hundred years, we discovered science and mastered the material world, which led to the industrial and technological eras that we now inhabit. Although some commentators say that we're an affluent society today, many of us lead complex and stressful lives that are out of balance.
Apart from leisure and socialising, for most of us, our daily routine revolves around carrying out tasks of one form or another, either at work or at home. In a typical workday in a busy office environment, people plug into technology, attend calls and meetings, while one task blurs into another.
One challenge is that all of the mental, emotional and physical noise and activity are not always released at the end of each task, so accumulate in the background over the day. Mentally, we may have a head full of busy, swirling thoughts, emotionally, there may be unacknowledged feelings and emotions, and physically, we have probably taken on stress and tension in our body over the day. 
If we have too many tasks, maybe multitasking is the answer? Although some people are proud of their ability to multitask, the research shows that, rather than carrying out tasks in parallel, what we're really doing is switching our attention between tasks. This can reduce our productivity by up to 40%. Multitasking distracts our focus so we're more likely to make mistakes and increases our stress levels.
You need to be logged in to access the full content on this page, including the guided practice audios.
---
Follow on
Share on