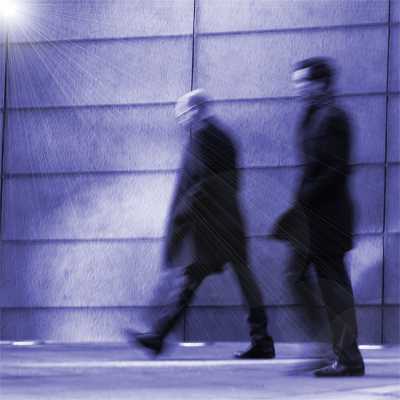 We've all had workdays that seem to pass by in a blur; we woke up, travelled, worked through the day, commuted home, had dinner, went to the gym, or took the dog for a walk, watched the news, went to bed and fell asleep.  The next day we can't easily remember what happened the day before.
Time is precious; life is short, and we get so busy that time itself seems to have accelerated. Jon Kabat-Zinn, the founder of Mindfulness-based Stress Reduction, jokes paradoxically, "Practising mindfulness can extend your life". Apart from the physical health benefits of reducing stress, what he means is that being more aware of what is going on in the present, increases our actual lived experience. We are only alive to our experience in the flowing now of the present. If we drift off in thought, we disconnect from the richness and wonder of this unique moment of experience. Research on mind-wandering tells us that we can be offline for almost half of our waking lives. So how can we improve our attention and awareness and embed mindfulness into our day?
You need to be logged in to access the full content on this page, including the guided practice audios.
---
Guided practice
Find somewhere undisturbed and sit in a comfortable, dignified, and upright posture, where you can remain alert and aware.
Play the first mindful mantra practice, then read through the session content, which you can print off if that helps.
Then play the second practice, which takes you through an extended breathing space.
Both of these guided practices can be used to help embed mindfulness into your day.
[/private]
---
Share on