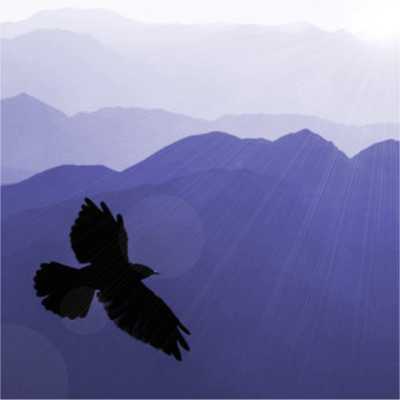 As we make our way through the current crisis it seems as if the whole world has been turned upside down, as, what we took to be, the solid foundation of normality, quickly fell away within the first week of lock-down. Apart from the tragic loss of life and economic impacts, many positives have emerged from the lock-down, including the dramatic fall in air pollution. In cities like Delhi, which is normally covered in thick smog, people can enjoy clear blue skies for the first time in many years. And given the impending climate crisis, there is a collective view that things need to change for the better as we emerge out of this. A time of forced change is a good opportunity to reflect on what's important. This includes reflecting on what we value as a society, as well as some of the damaging impacts our consumer culture has on the environment. In responding to this pandemic, we have collectively let go of many things that we would have not given up voluntarily. Although it's not all the same, to properly tackle the climate crisis, we also need to change our collective values and behaviour.
Apart from the difference we can make at an individual level, there is a parallel within ourselves. Each of us holds onto patterns of thinking and feeling that no longer serve us and limit our potential. Hardly a moment of experience is immune from some of the mental and emotional baggage we drag into the present. Every raw moment of experience is potentially clean and untarnished before we start to perceive the world through own particular mental and emotional overlays and filters. At best, this distorts how we see the world; at worst, it can suck the joy out of life. For one person, snow is a minor disaster and another a joy.
You need to be logged in to access the full content on this page, including the guided practice audios.
---
Follow on
Share on