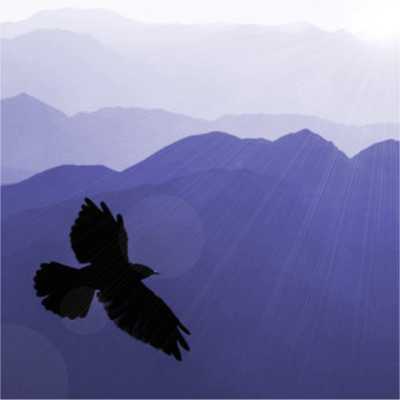 In our consumer culture, we're often led to believe that accumulating and owning things is the measure of success; what it means to be happy and valued as an individual. Although this kind of message is still used successfully in marketing and advertising, most of us know that buying a new sofa is not going to solve all our problems or transform our happiness. And although we may not be that attached to our furniture, most of us are deeply embedded and attached to the thoughts and feelings of "what it is to be me".
We're attached to things from our past: unpleasant experiences from our childhood, mistakes, regrets, past relationships, feelings of shame, guilt or grief, as well as worries about the future. Hardly any moment of experience is really immune from the mental and emotional baggage we bring into the present. At best this distorts how we see the world: at worst it takes the joy out of life. Each raw moment of experience is potentially clean and untarnished before we perceive the world through our particular overlay and filters of thoughts and feelings. For one person, snow is a minor disaster and another a joy.
Why do we hold onto thoughts and emotions and how can we let go and discover the freedom, potential, and possibilities of each flowing moment of experience?
We've already touched on why we hold onto thoughts and emotions; we're attached to them to such an extent that they become part of "what it means to be me". Like a speck on your sunglasses, which is so close to your eye that it's out of focus; we easily lose sight of our attachments in the vague background of experience. When our mind wanders, we hold recurring thoughts in our mind just below awareness, which re-energize emotions and feelings held in the body. For instance, we may be innocently cleaning our teeth when our attention becomes distracted by what happened last Saturday, "Did she really say that? Who does she think I am?" As feelings are re-energized the body contracts a little; muscles begin to tighten around the neck, face and shoulders and blood pressure increases, all in the quiet background of experience.
So, the first step of letting go is to notice what's going in awareness, including acknowledging thoughts, emotions, feelings, and sensations in the body. If we're open to all of these we have a better chance of noticing. For example, it may be that we notice a sudden physical tightness that alerts us to what's going on. The next step is to fully observe, acknowledge and accept what's going on with openness and kindness, without trying to immediately fix things with the mind, allowing things to be just as they are. Every moment is a potential life-changer if only we're aware enough to notice, have the insight to really see what's going on and the memory to alter our habits.
Knowing we are not our thoughts, we can let go of thoughts that are not serving us, by simply disengaging our attention from them. Knowing we are not our emotions, we can find where the emotion is resonating in our body and allow it to dissolve in its own time. And acknowledging tension and tightness in the body, we can use the attention we disengaged from thinking to work around the body relaxing, releasing and letting go.
If something has a strong hold and is difficult to let go of, try directing your attention to what "holding on" feels like, resting in this experience and then letting it release and dissolve in its own time; like suddenly noticing that, without being aware, you've been holding onto something really tightly with your hand and releasing your grip. Letting go is about noticing how you are holding on and realizing that you actually have a choice and the freedom to release.
Letting go is a radical invitation to stop clinging to anything, whether it's a belief, a feeling, a habit, a relationship, your smartphone, your role, or even your appearance. Letting go is something each of us does every night. We lie down on a bed, turn out the lights and let go of being awake. So, assuming that you can go to sleep, you're already very experienced in letting go.
---
Guidance
Find somewhere undisturbed and sit in a comfortable, dignified and upright posture, where you can remain alert and aware.
There are two guided practices for this session. You can close your eyes, or lower your gaze while the meditations play.
Play the settling practice, then read through the session content, which you can print off if that helps
Then play the second audio to explore and experience letting go of thoughts, emotions, feelings and physical sensations that no longer serve you.
Suggested weekly practice
• Actively notice taking on tightness and tension during the day and release and let go of it if you can.
• Practise noticing, acknowledging and letting go of feelings as they arise.
• Explore what you are attached to with curiosity, especially anything that is negative, limiting or depleting, and see what insights emerge.
---
Share on
Follow on