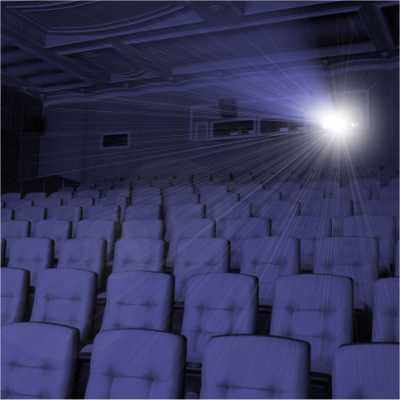 Remember the last time you sat in a cinema and enjoyed a compelling film that really drew you in from the beginning to the end, grabbing your attention and taking you on a journey? During the film you may have momentarily forgotten where you were; only returning your attention back to the cinema as the film ended. One of the reasons that film is such a powerful medium is that it's similar to being caught-up in thought. When we're off in thought we tend to lose direct contact with what's going on in the here and now.
According to the dictionary, 'observe' means, "to watch carefully the way something happens or the way someone does something, especially in order to learn more about it." The ability to observe our experience is an important part of mindfulness practice; simply observing without trying to change what you're experiencing, allowing whatever's happening to be just as it is.
Observing involves stepping back a little from experience, creating space between the observer and the thing observed. This does not mean that you become dissociated or disconnected with reality; by stepping back a little you're better positioned to notice what's going on.
It's useful to notice that you cannot be the observer and the thing observed at the same time. There is a whole range of things you can observe including thoughts, feelings, emotions, moods, habits, patterns, evaluations, filters, judgements and behaviours, for instance.
When we hear sounds, we remain at a centre point, separate from the sound. We rarely confuse a sound with the sense of who we are.
Conversely, when we get caught up in thoughts, we tend to strongly identify with them and conflate the thoughts with who we are. By cultivating our ability to observe thoughts, without getting attached to them, we find the space and freedom to properly discern between thoughts that are useful, nurturing and expansive and ones that are not so useful, limiting and depleting. 
---
Share on
Follow on