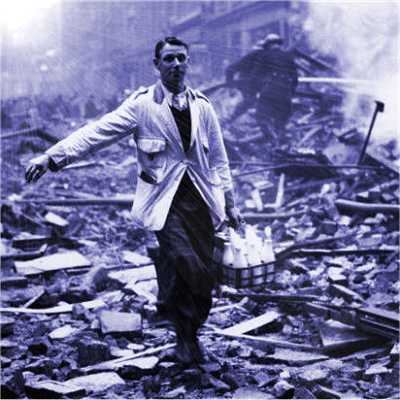 You don't have to go far to come across inspiring stories of resilience, whether this is a community collectively responding to a terrorist attack, or a team recovering their composure to win after falling behind at sport. During the bombing campaign known as the Blitz, between 1940 and 1941, over 900 people lost their lives and 40,000 were made homeless. The "Keep calm and carry on" poster you see everywhere today on mugs, tee-shirts and printed bags was intended to raise morale and boost resilience. Although millions of copies were printed in 1939, it was rarely used. A copy of the poster was rediscovered and promoted 42 years later. The understated retro-style message in the face of real danger clearly adds to its humour and appeal. Clearly, this message also resonates with the adversity we are living through today as we experience the impacts of the climate crisis, political and economic uncertainty and the shock of other world events.
On an individual level, we all encounter challenges that life throws at us, both at work and in our personal lives.  And we cope with adversity in different ways. Some people seem to flow through difficulties relatively unscathed, while others appear to crumble under the burden as if carrying a heavy rucksack on their back.  As with many things in life, it's not just the event, it's how we react and relate to the difficulty that makes a difference.
In material science, resilience is the ability of a material to absorb energy when it's bent, compressed, or stretched and release the energy and bounce back when the force subsides. In a similar way, developing emotional resilience makes us more able to absorb adversity, stress, and pressure by being more flexible and skilful in managing our thoughts, emotions, and behaviour. This allows us to emerge stronger, wiser and with a positive outlook on life.
---
Share on
Follow on