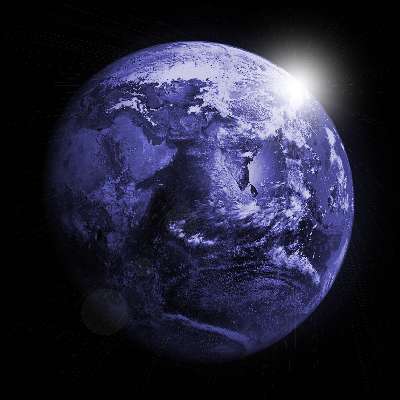 We all know that a day is the 24 hours it takes for the earth to rotate on its axis in relation to the sun. Although the convention is to start the day from midnight, in medieval times the day began just after sunset and there are many cultures and religions that still use the sunset as the boundary.
In the western world, we have an average life expectancy of around 80 years, or 29,200 days, which seems very generous when compared to the 24 hours of a mayfly; but in the fast-paced modern world we live in, our days quickly come and go.
Many of us share the same daily routine of waking, washing, eating, travelling, working, eating, working, travelling, eating, relaxing and socialising, then sleeping, which punctuates most of our working lives.  It's no wonder we get caught up in the routine, as one busy day merges with the next, until the weekend arrives.
If every day is precious, how many days have we squandered by not fully appreciating the joy and wonder of being alive; open and aware, kind and compassionate, and working as skilfully as we can with each passing moment?
It's not that we expect to be mindfully aware every moment of the day; there are bound to be times where we drift off in thought or get caught up in emotions, which is only human. It's also unrealistic to expect each day to be an amazing, life-changing experience. Although some days will really stand out, most will be average and relatively normal. So how can we meet each day with awareness, appreciation and gratitude for what it means to be human, even when what we're doing seems mundane?
---
Share on
Follow on